This post is also available in: Español (Spanish)
One of our new product it is a wrist marker for tenis and padel of Aramics. In each of these sports it is very important to follow the rules and keep a control of the score and the game.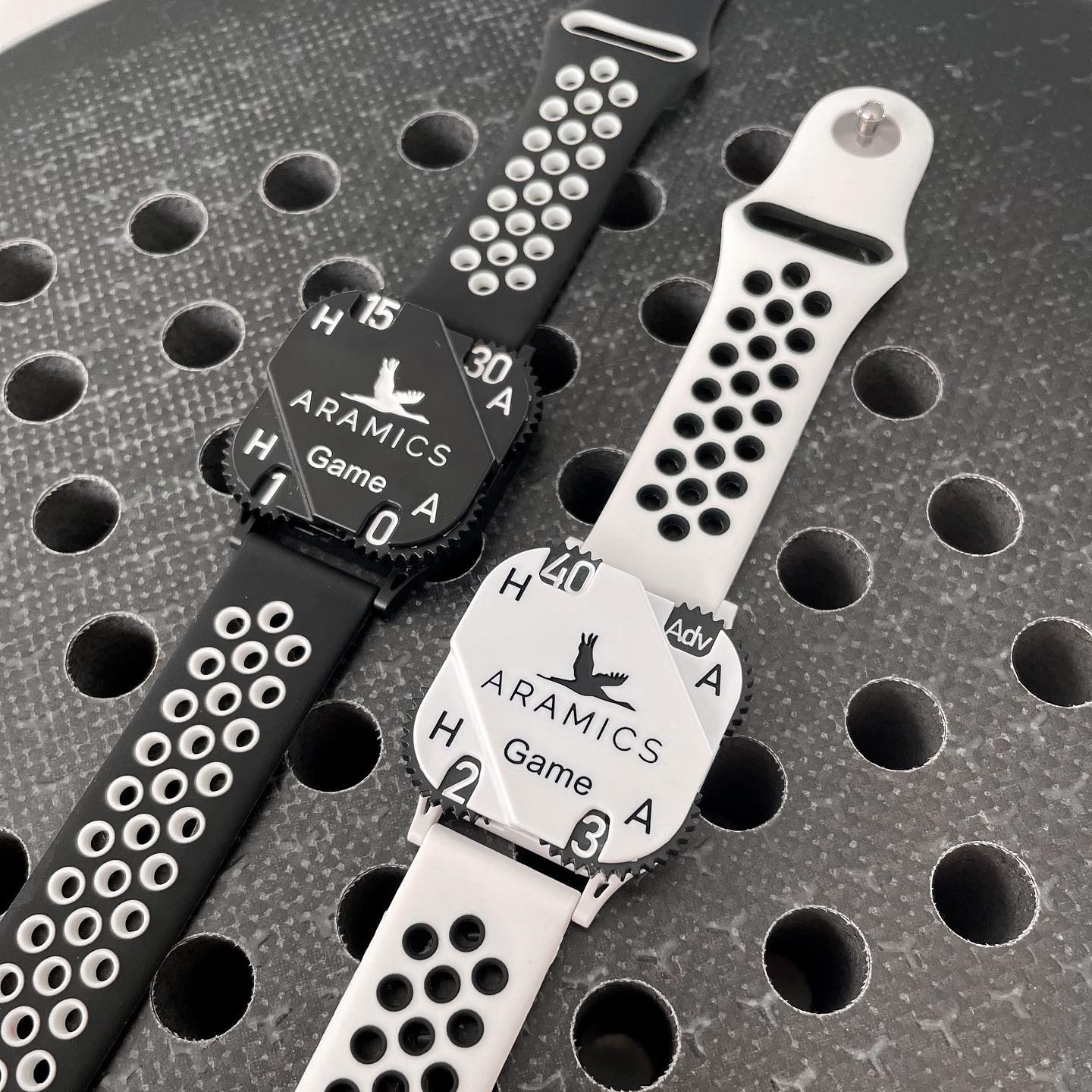 This new wrist marker, Aramics Score, is a mechanical calculator of score for padel and tenis, it has a soft slide and easy to work with so you can count every ball and game won. Aramics Score's functioning is simple, and with it you won't doubt anymore about scores. The bracelet that comes with the calculator is sylicon made with molded holes to let the air through, you can also change bracelets whenever you feel. The buckle adjusts to the size of your wrist.
Regarded recommendations, it is advised to take it out and clean it with warm water and soup, then it needs to dry before using it again.
You can already find it in our online shop https://jimsports.shop/es/
Below you can see how it is used: