This post is also available in: Español (Spanish)
It's common knowledge that before doing any exercise you have to warm up and stretch. But not everybody knows that it is also recommended to do it after practice any sport.
Stretching post-workout has a lot of positive effects, both physiological and psychological.
The main benefits of stretching after doing exercise are:
Increases flexibility
Improves blood circulation
Increases energy
Prevents pain
Increases muscle coordination
Reduces overload
Prevents injuries
Increases the connection mind-body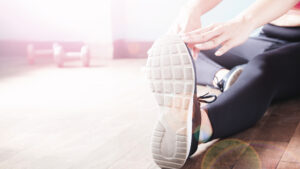 It is important to know that stretching should be gentle and from the bottom up: start with your feet and work your way up to the head.
In case of doing extreme physical activity, stretching should be shorter and even gentler to prevent any overload.
Like doing exercise, stretching should be done with care and adapted to the specific needs of each person.
On the following video you can see some exercises to stretch and relax after your workout.